Description
Gorilla Grillz Leroy Jenkins CBD Buds Features
From Cogolandia we exclusively present the new brand of hemp flowers with CBD Gorilla Grillz, the new brand of buds with CBD in the cannabis market. Its explosion of aromas will make you enjoy a most pleasant and relaxing moment. You will repeat for sure!
This time we bring you the incredible Forbidden Fruit variety, the CBD flower in 1 and 2 g.
What flavor will you find in this variety?
Leerooooy Jenkins will wake you up with a single scream, a meme in the form of a CBD flower that comes to charge against all your senses, lovingly raised in a greenhouse.
TO ROME: very intense and spicy citrus
Gorilla Grillz Guarantee
All the CBD buds have been tested and tested in laboratories to achieve constant and excellent results, in addition to offering the best quality. This product is designed and created to provide the customer with an incredibly unforgettable experience from start to finish, getting you to totally relax from your stressful day to day thanks to its incredible aroma and flavor, which will hit your mouth filling it with the best sensations, a relaxation of the most pleasant and never seen.
Contains less than 0,2% THC and 6% CBD
This is NOT a psychoactive substance / narcotic material, under any circumstances.
Aromatic hemp for collecting use.
High Quality Greenhouse CBD Flower from Switzerland
Yellow Package Contents
how is the flower
Flores : Leeroy jenkins is a compact, large-sized flower with an intense greenish hue, bred in Greenhouse.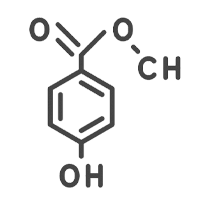 Cannabinoid profile : CBD : 10,3%, CBG : 0,5%. THC: 0,2%
What will you find inside
CBD flower : In the form of buds.
Vault : Terpene protector to maintain the optimal state of the flower.
Products Similar to this product with CBD
In our category of CBD buds, you can find other brands of CBD flowers and buds of different aromas and flavors, with the most innovative designs. Don't stop looking cogolandia.com where we offer you the best offers on the market, such as another of the most purchased CBD buds.
You can also contact us at +34 633 33 75 85 (Spain) and +34 641 191 841 (Queries outside of Spain) or send us an email to info@cogolandia.com or if you reside outside of Spain to the mail international@cogolandia.com so that we can advise you on choosing the pipe that best suits what you are looking for.